How to boot Windows 10 in safe mode?
tcx2018 -
When there is something wrong with your computer,safe mode is the best option to resolve the issues, it can disable some programs which are unnecessary and drivers at startup so that you can know what causes this problem and fix them at the first time. And here's how to enter safe mode in Windows 10.
Step 1: Choose "settings" from the Start Menu and click on the "update & security" option.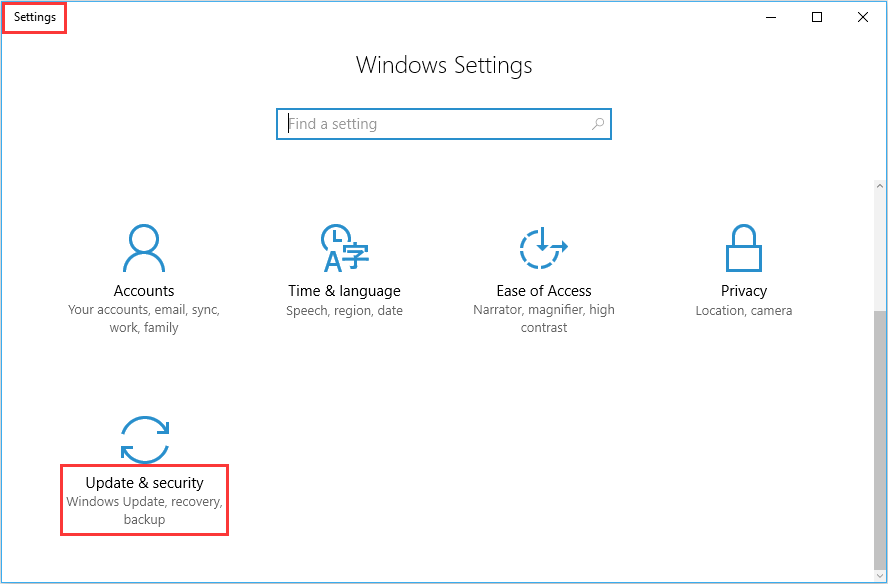 Step 2: You will find many options at the sidebar such as Windows update, Windows defender, Backup, Recovery activation etc.Please simply click "Recovery".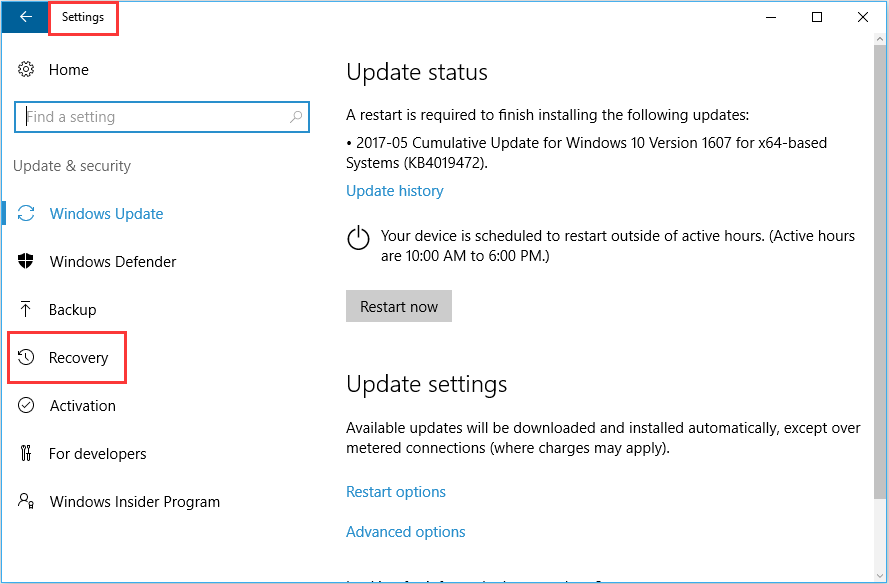 Step 3: Click "Restart Now" button in the Advanced startup panel.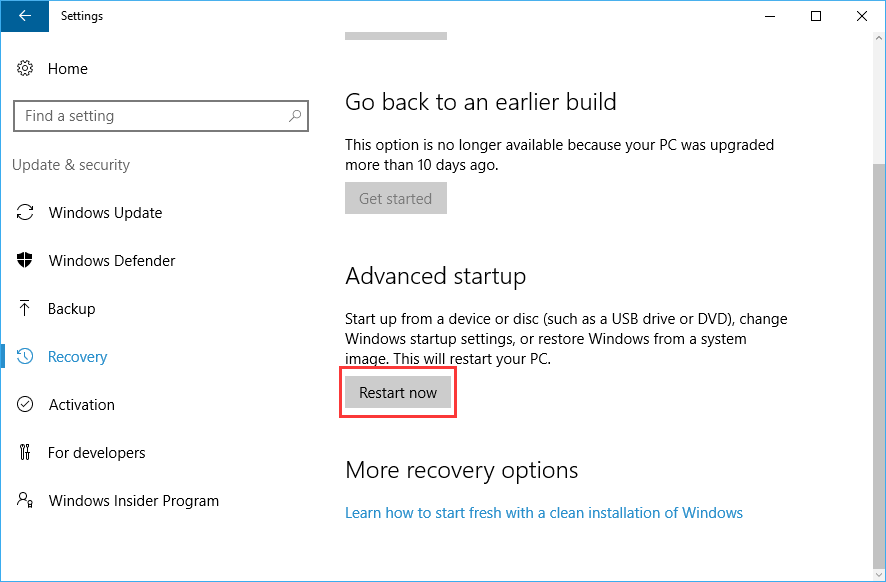 Step 4: There are several options like continue, troubleshoot, and turn off your PC etc. Please just select "Troubleshoot".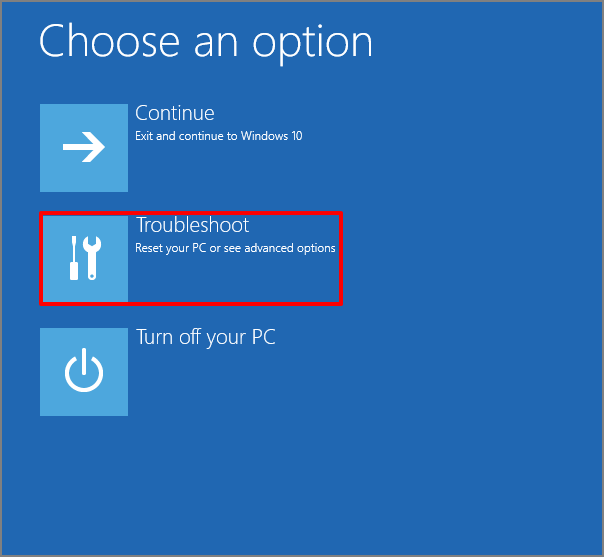 Step 5: Select "Advanced options" and then choose "Startup settings". Here you can find "enable Safe Mode".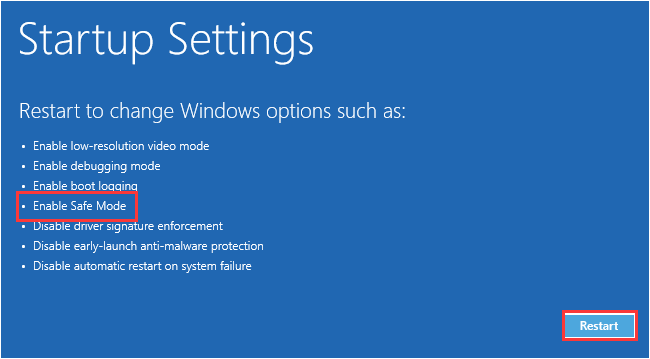 You may need to restart your computer.