How to activate MajorAV?
tcx2018 -
To begin with, please make sure your Internet is connected.
Step 1:Please right click MajorAV and choose "Run as administrator"
Step 2:Please click the menu icon

on the right top corner,when the menu pops up,please click "Activate Now".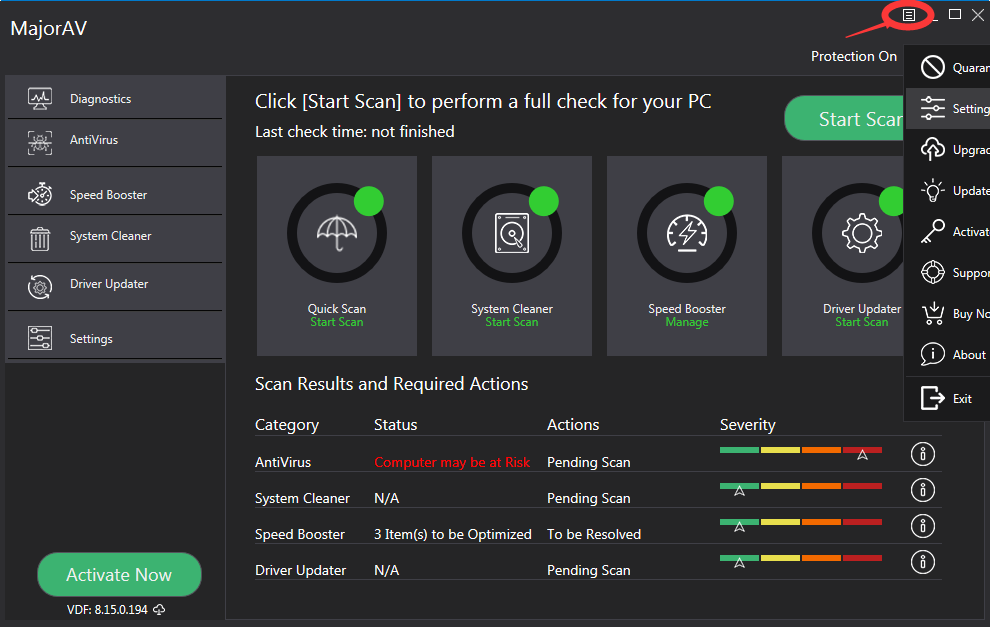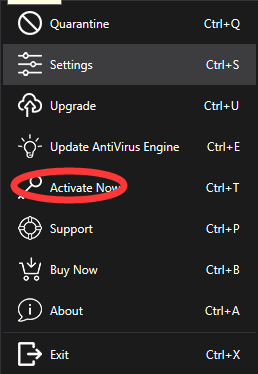 Step 3:Please press Ctrl+C to copy your license number and press Ctrl+V to paste your license.You will see whether your license is activated successfully or not.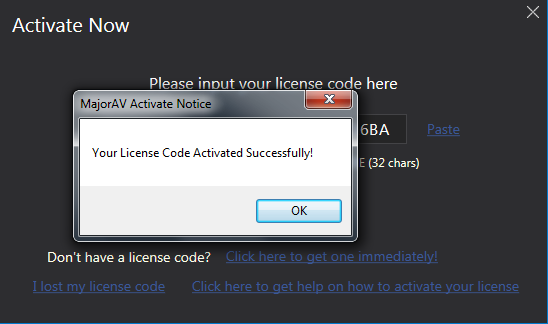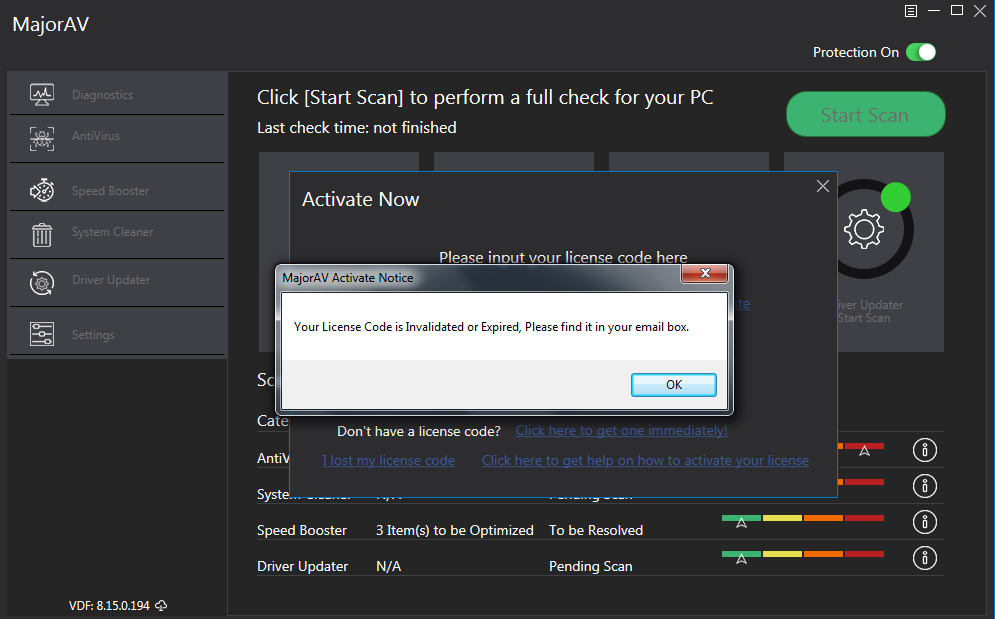 Note:There should be no space before or after the license.