How to Enable On Access File Scan
tcx2018 -
Sometimes when you run MajorAV,you may encounter a message below: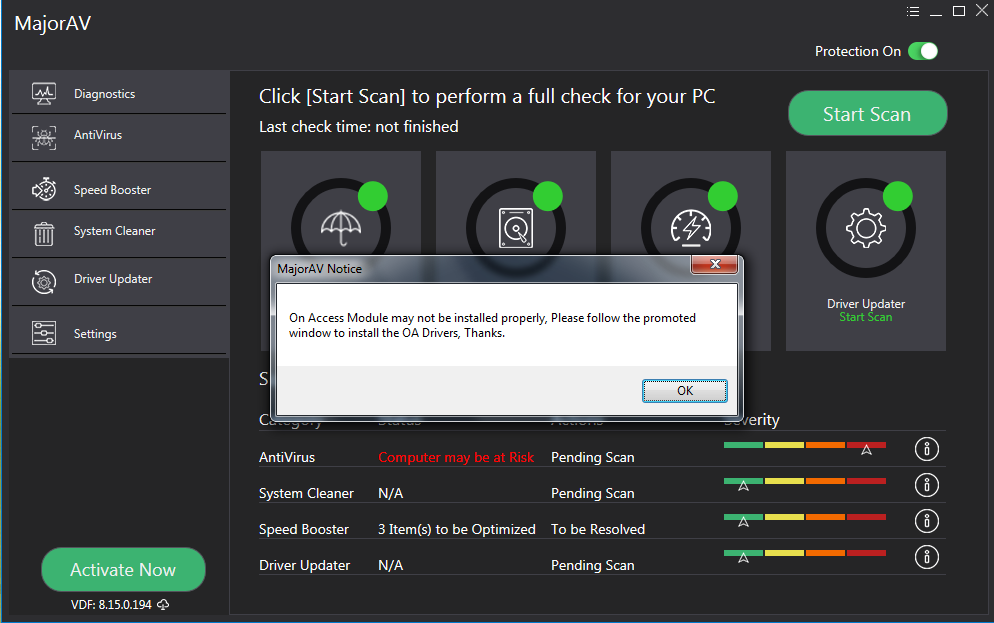 How to resolve this problem?
Step 1:Please right click MajorAV and choose "Properties".You will see its location file.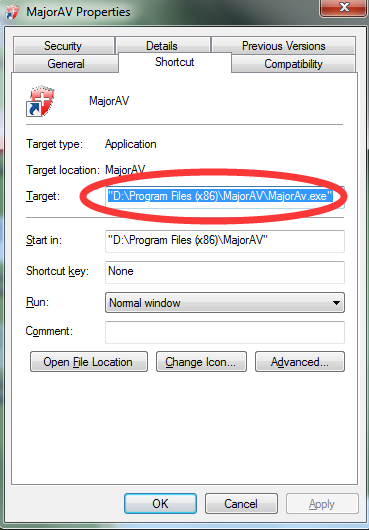 Step 2:Please open the file of MajorAV,click the "on_access" file and click the "on-access-driverinstall.cmd" and click "Run as administrator".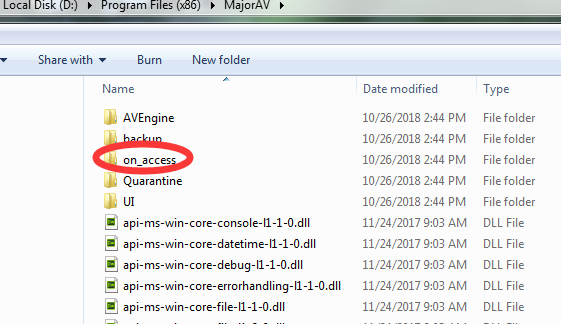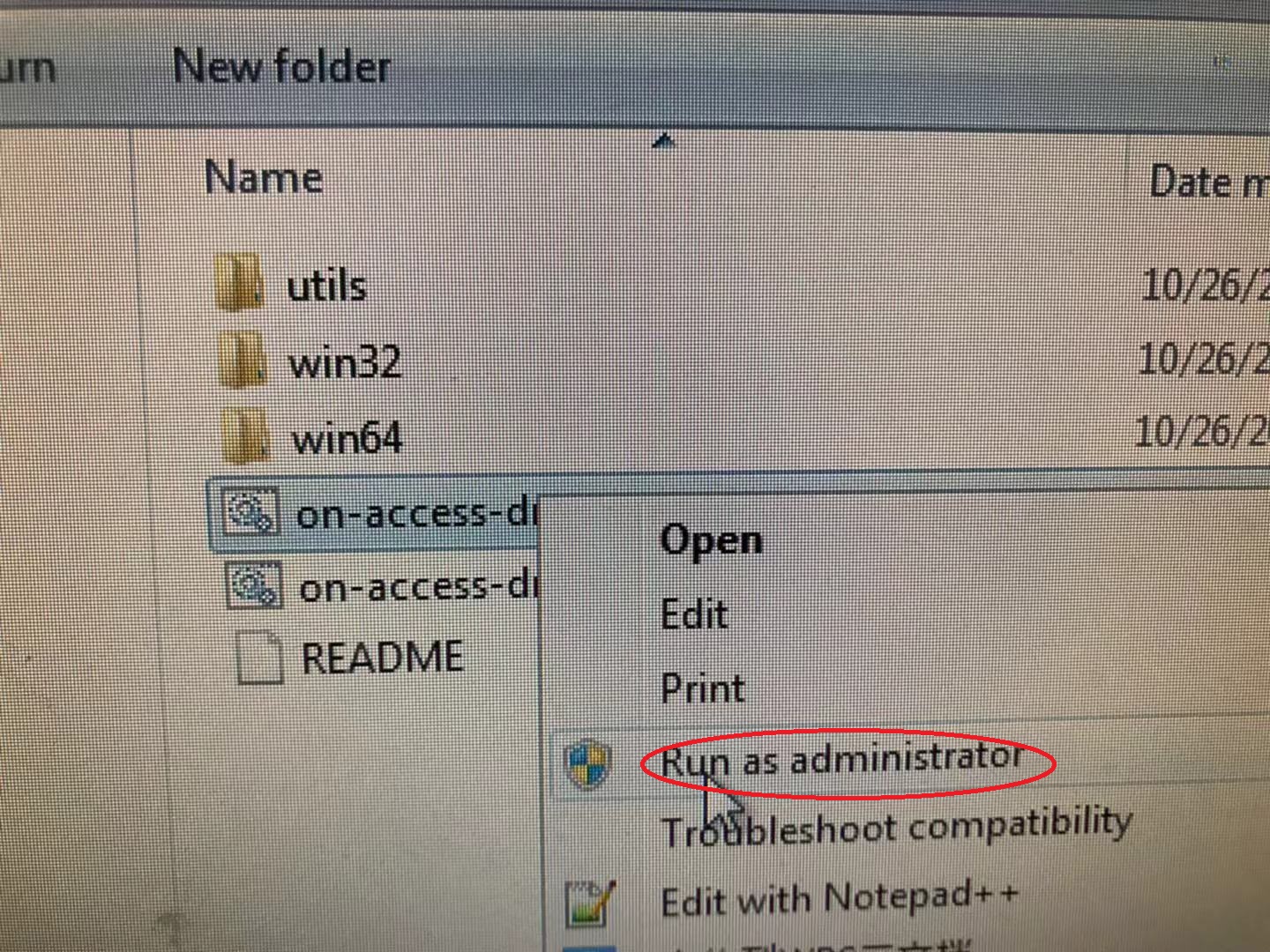 And you will see screenshots below: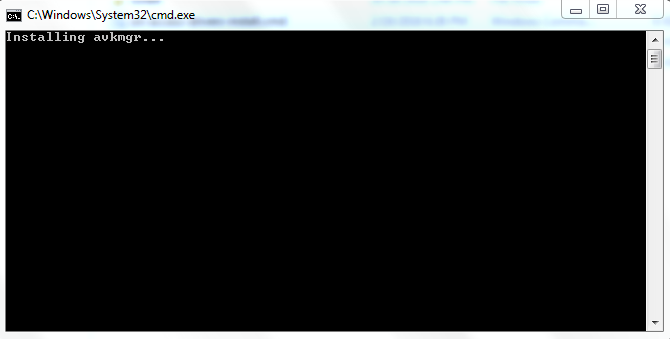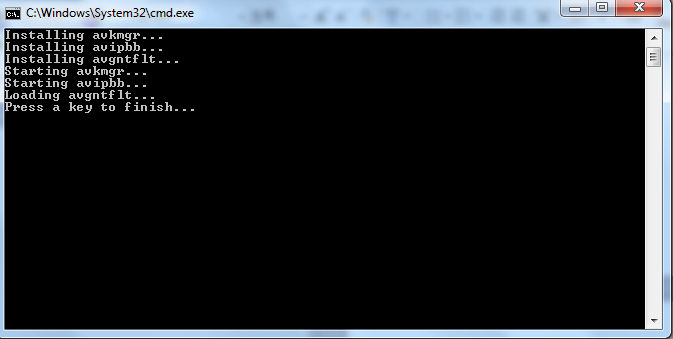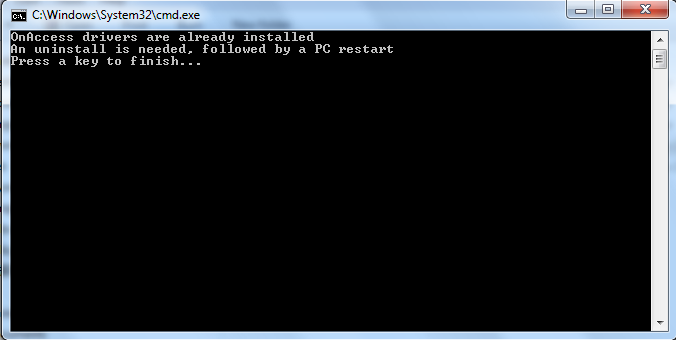 Step 3;Please restart your computer.
Note:You may meet with an message warning "Some programs are modifying the driver/service, it is recommended to block",but don't worry,please just ignore the pop-up.