How to register and activate MajorAV (A Step-by-Step Guide)
On this page, select item you want to buy and then click 'Credit Card or Paypal' button to go to next step.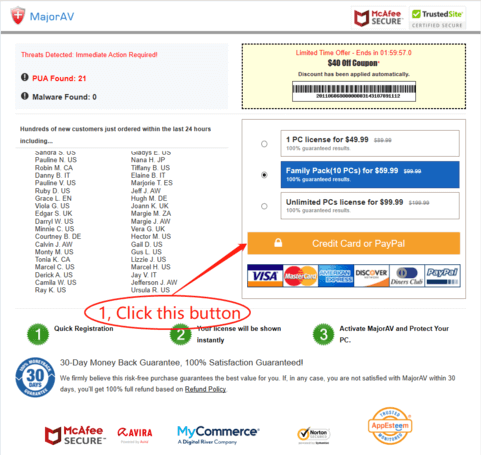 Notice: Our website use 128 bit SSL encryption and it is very safe.
Step 2: Input Order Information
Input your email, address information and payment details.
After input your payment information, click 'Buy Now' button and your order will finish rightway.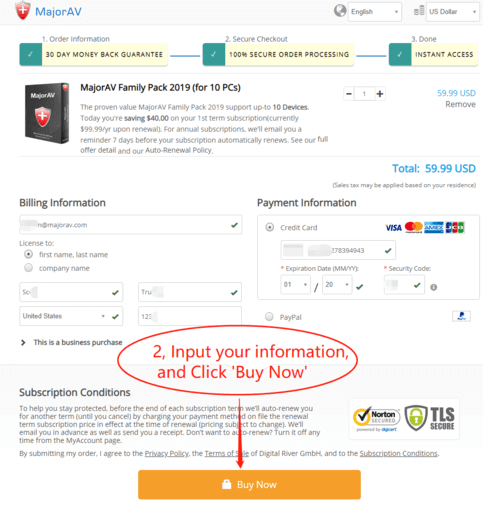 Notice: We use third party payment platform (Digital River GmbH) to process the order.
Step 3: Order finished and get license key
Cool, your license will show after order processed.
Copy your license key shown below and then return to MajorAV.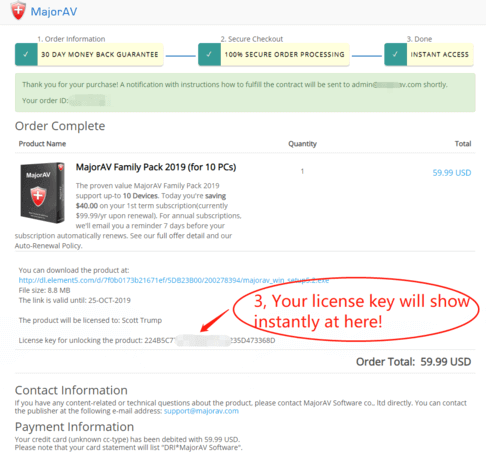 Q:How to copy the license key?
A:Select the 32 characters and then press 'CTRL' and 'C' button on your keybroad, the license key will be copied to your clipbroad.
Notice: Your license key will also be sent to your email that you used to register
Step 4: Open Activation dialog
Now please go back to MajorAV software, 'Activation dialog' looks like below.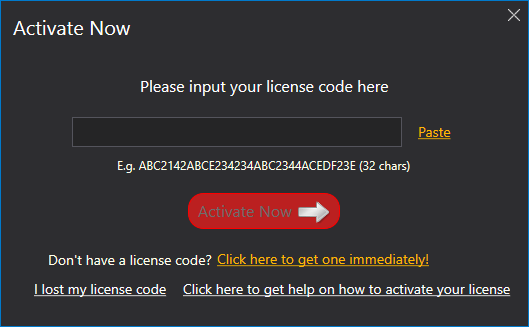 If you don't see the Activation dialog, click the 'key' button at top right of MajorAV, the Activation dialog will show.


Step 5: Activate MajorAV
Paste the license key into the textbox and then Click 'Activate Now' button.
5.1 paste the license key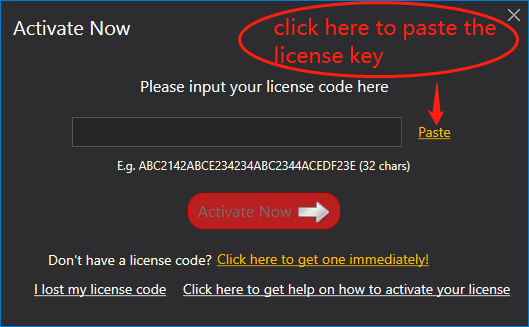 Q:How to paste the license key?
A: Click on the textbox by left button on mouse, then press 'CTRL' and 'V' button on your keybroad, the license key will be pasted into the textbox.
5.2 Click 'Activate Now'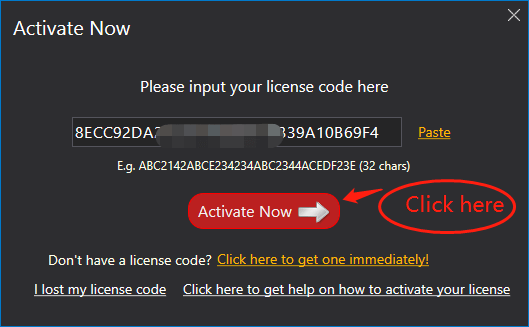 5.3 Activation successfully! You are ready to use all functions of MajorAV now!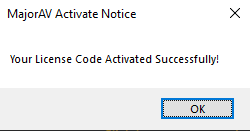 That's it!
Thanks for chosen MajorAV



© 2012-201819 MajorAV Software