To begin with, please make sure your Internet is connected.
1. Click the "Buy Now" link at the top of Main window.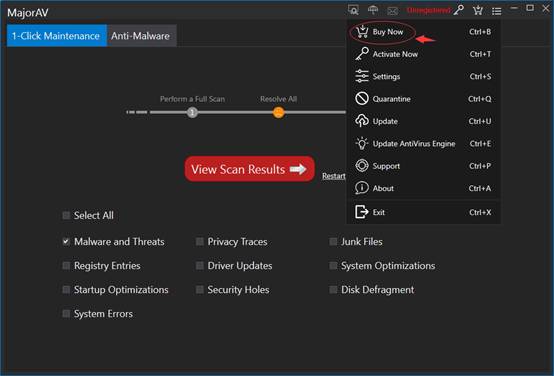 2. When your Internet browser opens, please follow the register instructions.
Then a license key will be sent to you by email and you can enter it as described below to activate your order.
---
Copyright 2019 MajorAV Software co., ltd